Bama Bike Fest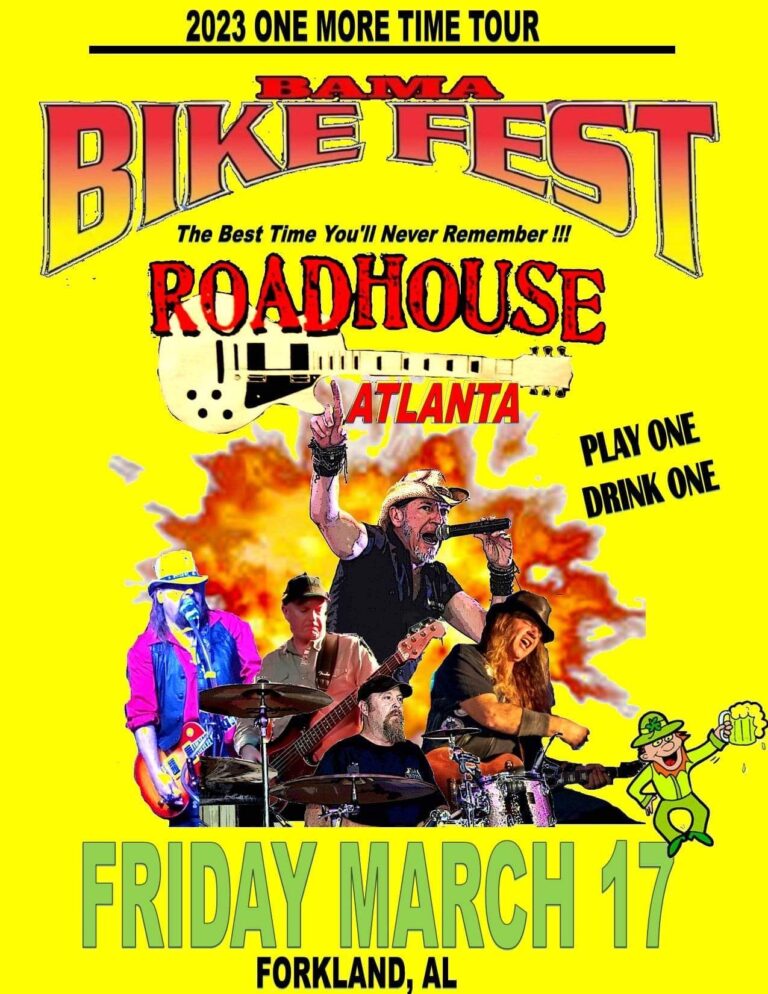 Join Snapdragon Hemp this year at the Bama Bike Fest party, " the best time you'll never remember!!"

An adult only (21 & over) motorcycle rally located in Forkland, Alabama.
For 4 days, 3 times a year they meet up, play games, have awesome contest & a general hell of a good time.
It's only $30 for an armband for the entire weekend, Thursday-Sunday. Early Bird Special $10 for each additional day.
We have onsite electrical/water hookups, $80 for the weekend ($100 at summer rally.) RV spots MUST be paid in advance. Free unlimited primitive tent camping. Primitive RV camping $20. Water only hookups $20.
Onsite FREE showers. The largest party barn in the south. An onsite BYOB salon & a big Lagoon for cooling off on those hot days.
Golf carts and atv's are $10. Speed limit is 5mph!! NO golf carts or atv's in vendor area!!
Live entertainment every Friday & Saturday nights as well as the most & wildest biker games & contest anywhere!
Thursday:
6pm: Meet & Greet in Duke's Saloon
Bring your favorite covered dish and come meet your neighbors and friends. BYOB
Karaoke with Dottie after Meet and Greet
Friday:
1pm-4pm: Field Games
4-6pm: RACE TRACK OPEN (DOT HELMET REQUIRED)
7:00pm: Booby Break on the Main Stage
8pm-midnight: Band ROADHOUSE ATLANTA
9:15 pm: TBA
10:30 pm: Wet T-shirt Contest (40 AND 0VER)
Saturday:
9am: Poker Run. $10 a hand! (MEET IN THE BAR)
12 noon-3:00: Field Games
1:00 p.m : Salute to Veterans
2:00-4:00: TBA
4:00-6:00: TBA
7:00pm: RALLY DOLL'S BURLESQUE SHOW
8pm-midnight: Band POISON WHISKEY
9:15 pm: TBA
10:30pm: Wet T-shirt Contest
Midnight: BREEZY RIDE!!