Alec
---
In this article we have some awesome recipes freshly whipped up by our amazing bakery team, featuring our infused honeys and more. We have recipes of varying difficulties, ranging from scones to baklava! We would love for you to try these in your own kitchen, and send us your creations on social media to let us know how these turned out!
Table of Contents
BlueBeary Lemonade/Mother's Honey Lemonade
This infused lemonade recipe is refreshingly tart and surprisingly potent at 500mg total cannabinoids per pitcher. Our BlueBeary infused honey is 250mg Delta 8 and 250mg CBN making it a perfect infused drink to enjoy and elevate those swelteringly hot summer afternoons. This can also be made with our Mother's Honey for a Delta 8 and CBD blend perfect for any time of the day. The full recipe can be found below.
Ingredients
Yields 1 – 500mg pitcher
| | | |
| --- | --- | --- |
| 6 cup water, divided | yields 1 – 500mg pitcher | 1 cup fresh lemon juice (from about 8 lemons) |
| 4 oz bluebeary honey | 3 cup blueberries | |
Directions
Stir 1 cup water, honey, and sugar together in a pan over medium-high heat until sugar and honey are dissolved completely. Set aside to cool. Place blueberries, 1 cup water, and 1 cup lemon juice in a blender and blend until smooth. Pour the contents of the blender through a fine mesh sieve to remove any blueberry chunks. Stir cooled honey mixture, blueberry mixture, and remaining water together and serve chilled or over ice.
Peanut Butter Chocolate Chip Banana Bread
Peanut butter and chocolate is a match made in heaven. Now throw some banana bread into the equation, make that peanut butter infused and now you're on Cloud 9… with Delta 8. Our Peanut Butter Chocolate Chip Banana Bread recipe is able to make 2 loaves at 125mg each, or 12 muffins at 20mg each. This recipe uses our Super High Potency Infused Peanut Butter as the magic ingredient and is sure to be a home run for everyone partaking!
Ingredients
Yields 2 small loaves (125mg each) or 12 muffins (20mg each)
| | | |
| --- | --- | --- |
| ½ cup chocolate chips, semi sweet | 4 overripe bananas | ¼ cup milk (sub nondairy milk for vegan loaf) |
| ¼ cup canola oil | ½ cup brown sugar | 2 tsp vanilla extract |
| 2 c all purpose flour | 1 tsp baking soda | 1 tsp cinnamon |
| ½ tsp salt | 6oz Snapdragon Hemp peanut butter (half of a 12oz jar) | |
Directions
Preheat oven to 350℉. Sift the flour, baking soda, cinnamon, and salt in a large bowl and set aside. In a medium bowl, peel and mash the bananas until mostly smooth. Add the milk, oil, brown sugar, and vanilla to the banana mash and whisk until smooth. Pour the wet ingredients into the dry ingredients and fold until just combined. Fold in chocolate chips. Drop the peanut butter on top of the batter and gently fold in, being sure to leave some ribboned throughout the batter. Scoop into loaf pans and bake at 350℉ for 30 minutes. If baking as muffins, scoop into muffin tins and bake at 350℉ for 18-20 minutes.
Chocolate Mug Cake with Infused Core
Mug Cakes are the hallmark of quick homemade desserts, that also gives them the potential to be a simple and delicious edible recipe as well. Our Infused Mug Cake recipe can be made with some interchangeable ingredients (as all mug cakes can), but the combination of rich chocolate cake and our infused peanut butter is by far our favorite. Top this one with a scoop of your favorite ice cream and enjoy!
Ingredients
Yields 1 mug cake
| | |
| --- | --- |
| ¼ tsp vanilla extract | ¼ cup all purpose flour |
| ¼ cup sugar | 2 Tbl cocoa powder |
| ⅛ tsp baking soda | ⅛ tsp salt |
| 3 Tbl milk | 2 Tbl water or coffee |
| 2 sticks Snapdragon Hemp caramel (when available), white chocolate (when available), or peanut butter | |
Directions
Stir together flour, sugar, cocoa powder, baking soda, and salt in a coffee mug. Add milk, water, and vanilla to the cup and stir until smooth. Cut one Snapdragon Hemp sweet stick and squeeze entire contents into the center of the batter. Microwave the mug for 1 minute and 45 seconds or until no large wet spots appear on top of the cake. Top mug cake with one scoop of your favorite ice cream, and add another Sweet Stick on top of the ice cream for a double-dosage.
Let cool or say goodbye to the roof of your mouth. It's lava yall.
Mother's Orange/Orange Grove Honey Scones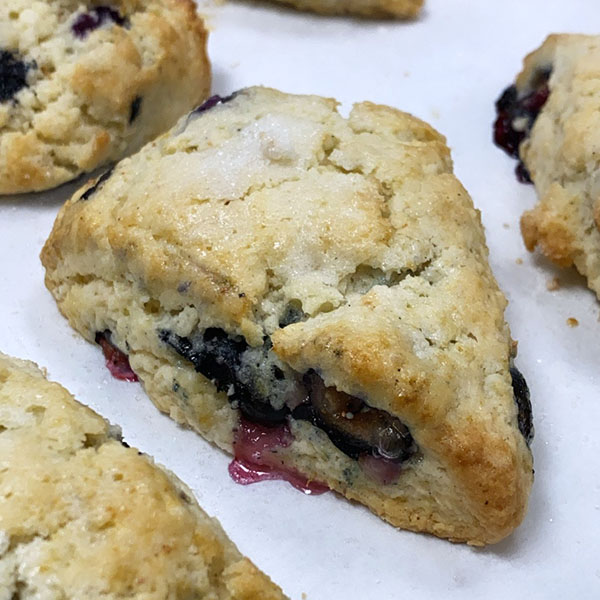 These infused orange scones are going to take tea time to a whole new level. Best enjoyed with your morning tea or coffee, this entire recipe will be dosed at 500mg total cannabinoids, 250mg Delta 8 and 250mg CBG. Evenly cut these will be dosed at 63mg per scone and the entire recipe will yield 8 scones. These will sure to be an amazing morning wake & bake treat with Delta 8 and CBG being an energetic and focusing cannabinoid blend!
Ingredients
| | |
| --- | --- |
| 2 cups all-purpose flour | 1 tbsp baking powder |
| 1/4 tsp salt | 7 tbsp unsalted butter, cut into 1 tbsp squares |
| 3/4 c heavy cream | 1 tsp vanilla extract |
| 2oz Mother's Orange Snapdragon Honey | |
Directions
Preheat the oven to 375 F. Mix flour, salt, and baking powder in a large mixing bowl. Cut the butter with a fork or a pastry blender until it is broken up into pea-sized chunks. Combine heavy cream, Snapdragon Mother's Orange honey, and vanilla extract in a measuring cup and then pour into the mixing bowl. Stir together with a wooden spoon until mixture is evenly blended. Transfer to a large floured cutting board, knead the mixture until you are able to shape into an 8×8″ square. Cut into 8 2×2″ squares and, and then cut those squares into triangles. Now transfer to your baking sheet. Bake 8-12 minutes at 375 F until cooked through with light golden edges. Remove from the oven and allow to rest on the pan 10 minutes before finally transferring to a cooling rack.
Infused 20mg Baklava
This recipe may be the most complex on the list, but it is possibly the most delicious and out of the ordinary as well. These scrumptious Orange Grove Baklava squares will be clocking in at 20mg Delta 8 each, and this recipe will leave plenty to share, just be careful because they will be as potent as they are delicious!
Ingredients
Yield 24 squares (20mg each)
| | |
| --- | --- |
| 1 tsp orange zest | 1 pound walnuts |
| 1 t cinnamon | 16 oz package phyllo dough, thawed |
| 2 sticks butter, melted | 1 cup sugar |
| 1 cup water | 4 oz Snapdragon Hemp Orange Grove Honey (500mg) |
| 1 tsp vanilla | |
Directions
Place walnuts in food processor and pulse until thoroughly chopped. Add cinnamon and stir. In a 9 x 13" pan, carefully lay 2 sheets of phyllo dough. Brush with butter and sprinkle with about 3 tablespoons of nut mixture. Layer another phyllo dough sheet, and repeat butter brushing and walnut sprinkling. Repeat these layers until you run out of nuts. Top with six sheets of phyllo then add final coating of butter. Taking care not to touch the top layer of phyllo too much, use a sharp knife to cut the baklava into 4 long strips and then 6 short strips, leaving you 24 squares. Place pan in the 350℉ oven for 45-50 minutes, until golden brown.
While baklava is baking, stir water and sugar in a large saucepan and heat to boiling. Add honey, vanilla, and orange zest and reduce heat to simmer for 20 minutes. Immediately after removing baklava from the oven, pour hot honey syrup over the top.
Conclusion
We hope you can try out some of these infused recipes in your own home! Share your culinary creations with us over social media and we would love to feature them. If you have any other suggestions for some recipes featuring our infused honeys and more, send us your thoughts any time on Facebook, Instagram, or LiveChat and we're always happy to hear your feedback.
Tag us and find us at:
Instagram – @snapdragon_hemp
Facebook – @420Snapdragon
Twitter – @SnapdragonHemp